Ora
HOTEL KLOSTER HOLZEN
A MODERN HOTEL THAT BREATHES HISTORY AND SPIRITUALITY
The monastery cells have become hotel rooms and suites, and the refectory, the former dining room of the nuns, is now a conference room. However, the monastery spirit can still be strongly felt throughout Hotel Kloster Holzen. And it's not only because till March 2020 4 sisters from the St. Joseph's Congregation still pursued their religious life here and met in the monastery church for 'Ora' - to pray. It is also because the redevelopment of the monastery to a hotel and conference hotel respectfully preserved the old and gently combined it with the new.
More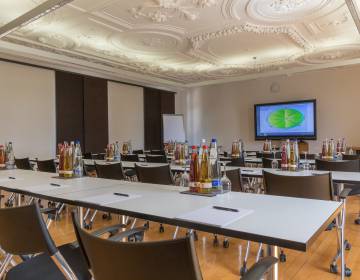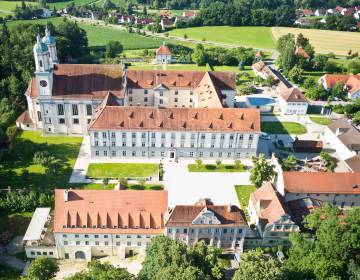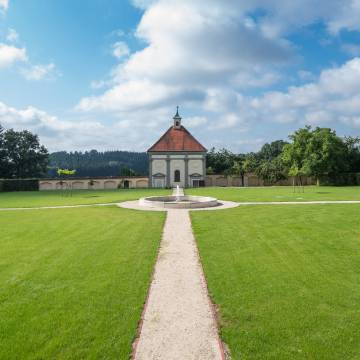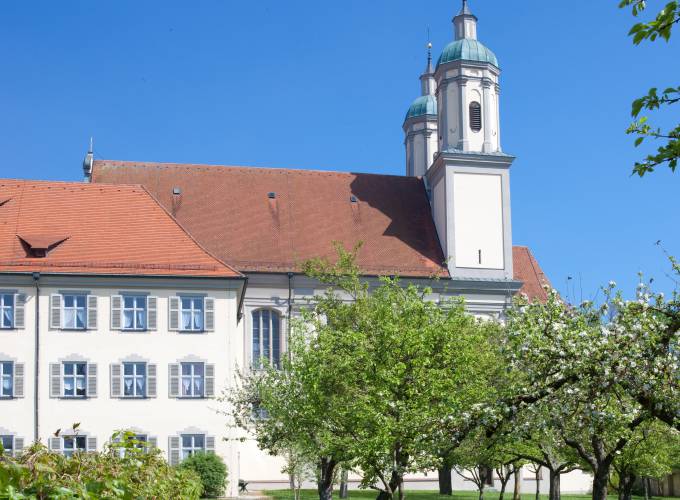 HOTEL KLOSTER HOLZEN AS A STOP-OFF ON THE WAY OF ST. JAMES
MONASTIC PEACE, CONTEMPLATION, REFLECTION
The whole landscape here on the Karlsberg mountain conveys peaceful rest. You can allow your thoughts to run free while taking a walk around the monastery complex and take a contemplative break at the chapel and at the Lourdes Gotto. The monastic Baroque church is also available for you if you require some silent contemplation or wish to visit mass.
We are also very happy to welcome pilgrims – and offer them overnight stays in one of the "pilgrims rooms" in the Paulus pilgrim building at a reduced price. One of the Ways of St. James runs directly past the Hotel Kloster Holzen.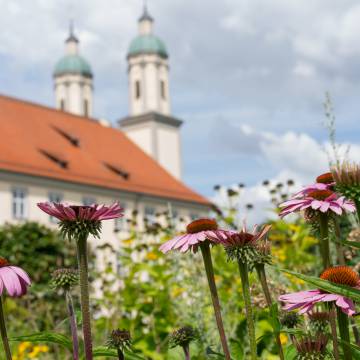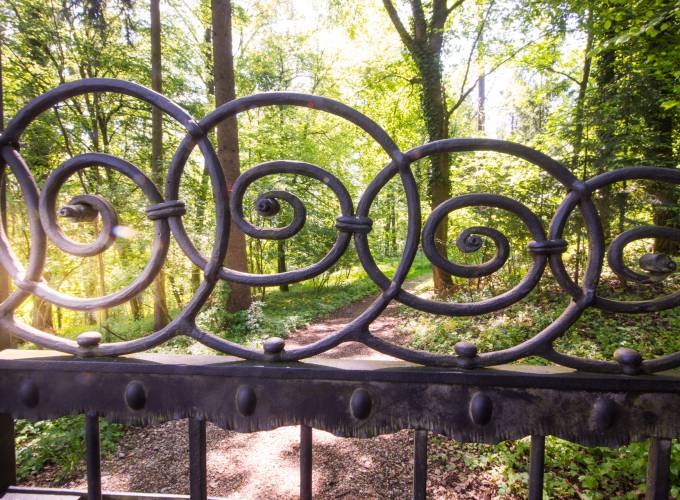 NEW USE OF OLD TREASURES
AT THE MONASTERY HOTEL
Most of the great treasures at the monastery are accessible to Kloster Holzen guests. They inspire, provide spiritual impulses, form a fitting setting for events – and their value is highly appreciated. The historic monastery library is, for example, now used as a registry office, the monastery church is used for church wedding ceremonies and baptisms. New life has returned to the old walls ...
At the Kloster Holzen Hotel a worldly and spiritual way of life is combined. In the most worldly way, guests can make the most of the monastery hotel or, for example, be active and go jogging in the monastery park. For those looking for inner peace and contemplation, spiritual impulses or religious togetherness, they will also find what they are looking for.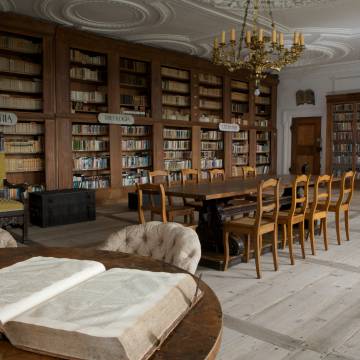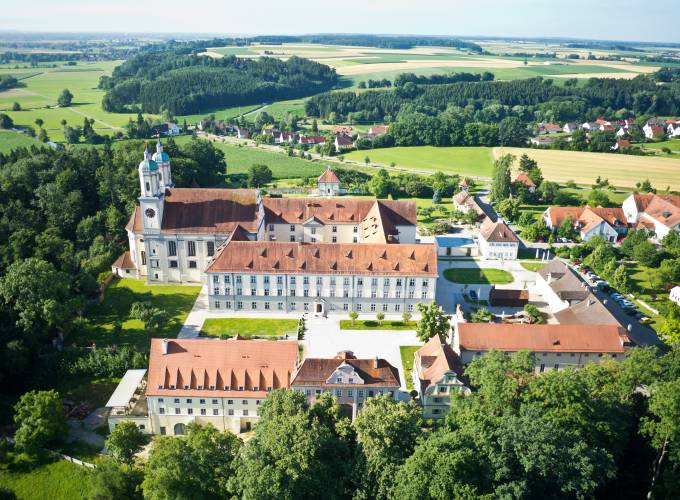 TIME FOR YOURSELF
AND TIME FOR OTHERS AT HOTEL KLOSTER HOLZEN
The Hotel Kloster Holzen, on the Karlsberg mountain and set in the middle of nature, is the ideal place to "slow down" and come to rest and to do something good for body and mind. In the midst of herbs, flowering meadows and orchards, new perspectives on life will become apparent to you. The only thing you will need to bring with you is a little time ... for an encounter with yourself, an exchange with your partner or "quality time" with your family.